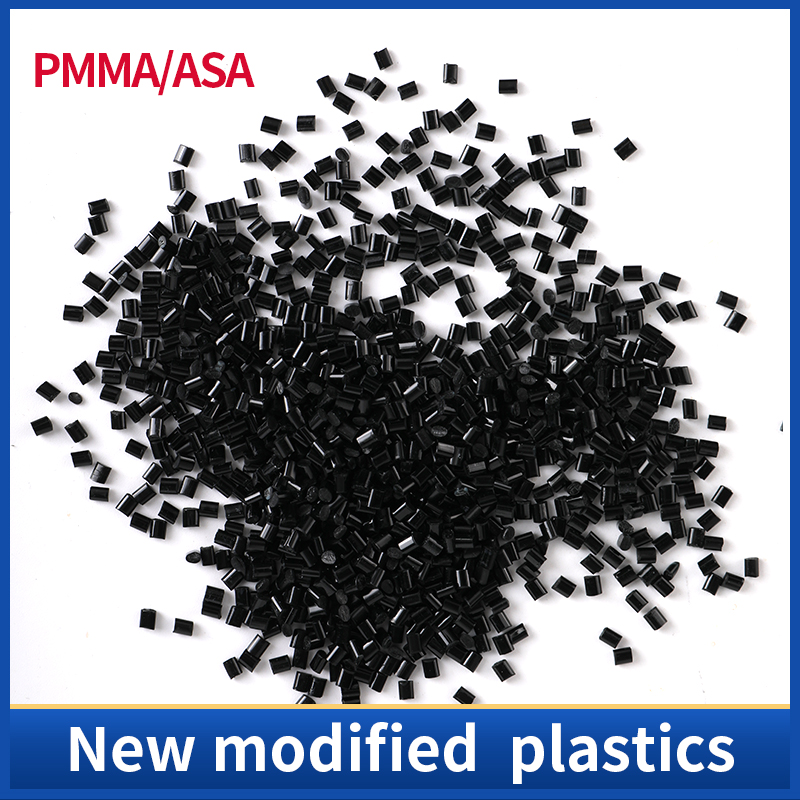 PMMA polymethylmethacrylate methyl acetate, English name is polymethylmethacrylate, referred to as PMMA. Commonly known as plexiglass and acrylic, it is a thermoplastic polymer formed by free radical polymerization of methyl methacrylate.
The weight of PMMA is light, and the density of PMMA is about half that of glass. Materials of the same size weigh only half as much as ordinary glass. The visible light transmittance is high. PMMA is the best polymer transparent material at present. The visible light transmittance reaches 92%, which is higher than that of glass. Under the condition of ultraviolet irradiation, PMMA has better stability than polycarbonate. It has excellent weather resistance and outstanding aging resistance. PMMA products have very low birefringence and are especially suitable for making video discs.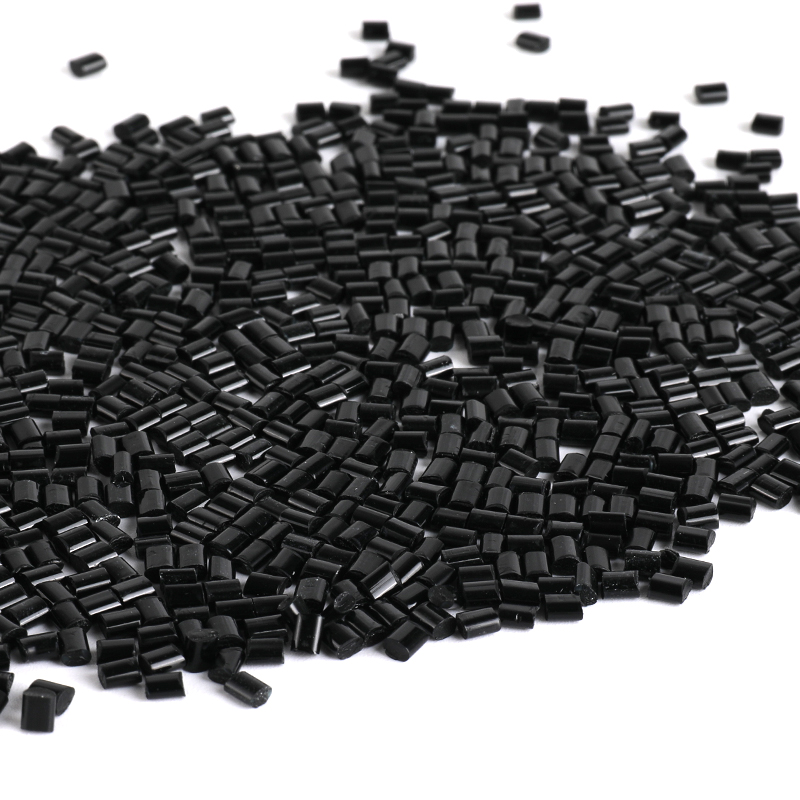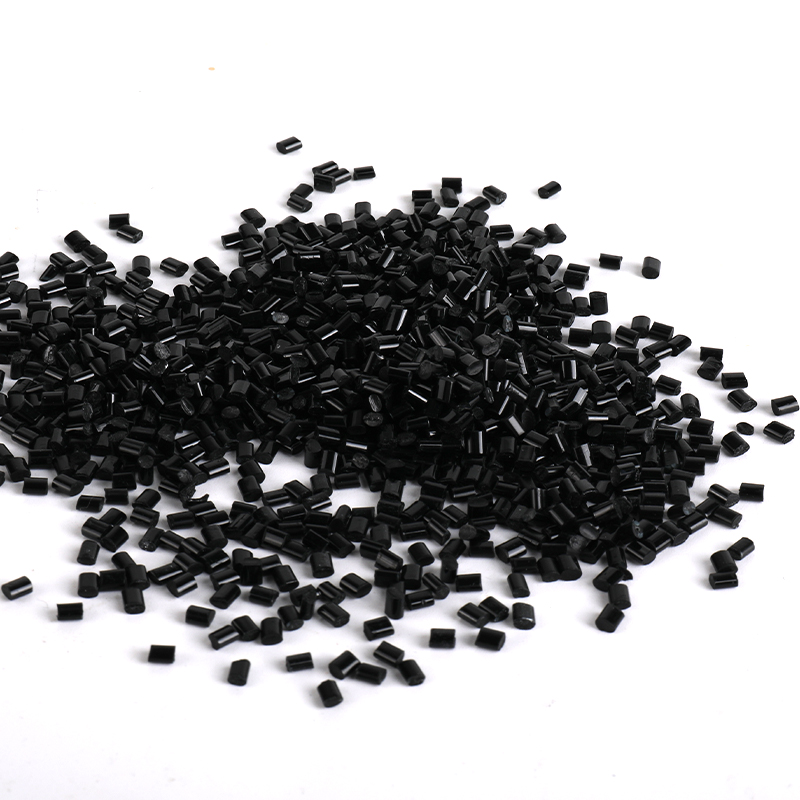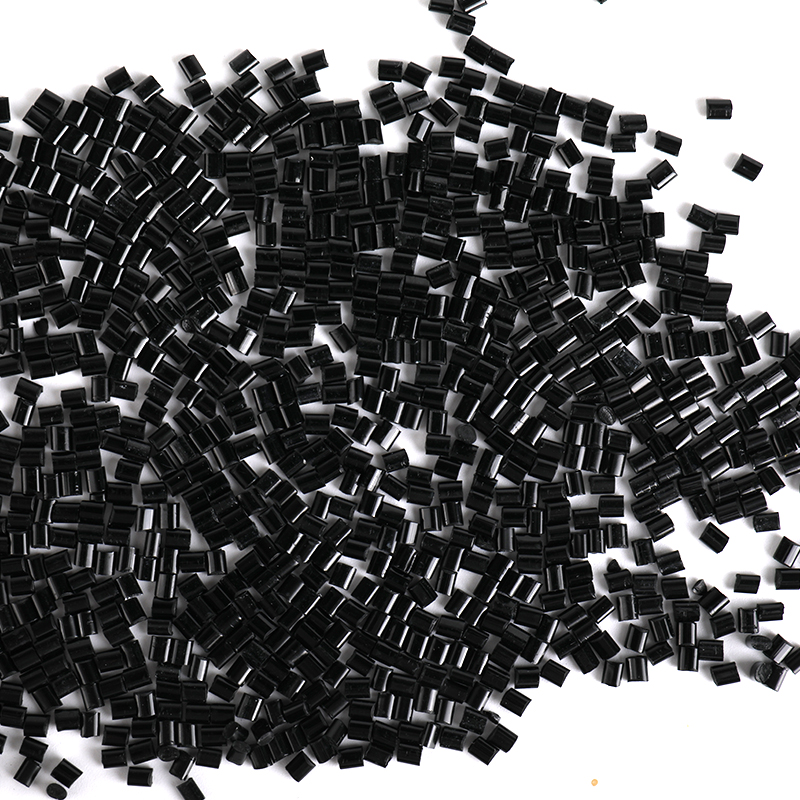 PMMA is a colorless and highly transparent glassy substance with relative density of 119 ~ 120, refractive index of 1.482 ~ 1.521, moisture absorption below 0.5% and glass transition temperature of 105 ℃
The relative molecular weight of PMMA is about 2 million. It is a long-chain polymer compound. The chain forming the molecule is very soft. Therefore, it has high strength and 7 ~ 18 times higher tensile and impact resistance than ordinary glass. The tensile strength is 6 ~ 7kq · n / mm2 and the compressive strength is 12 ~ 14kgn / mm ², Impact resistance is better than polystyrene and is not easy to break.
PMMA products are prone to crazing during storage and use. Crazing is caused by internal stress in the material. Therefore, attention should be paid to reduce or avoid during molding, that is, there should be enough heat preservation time during molding.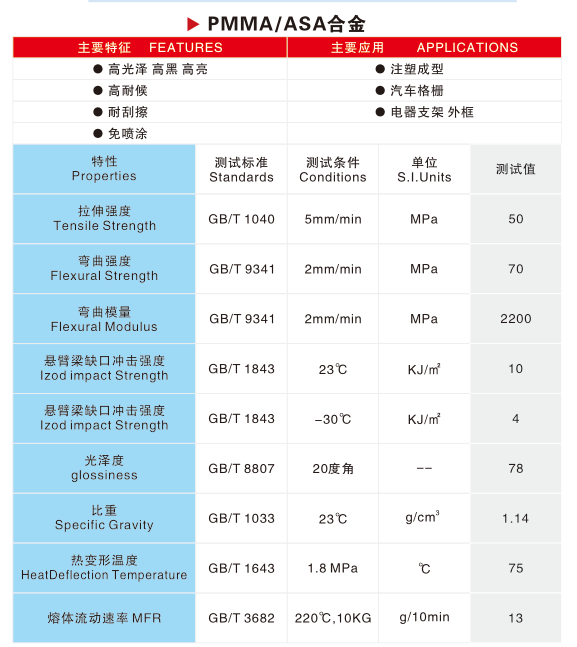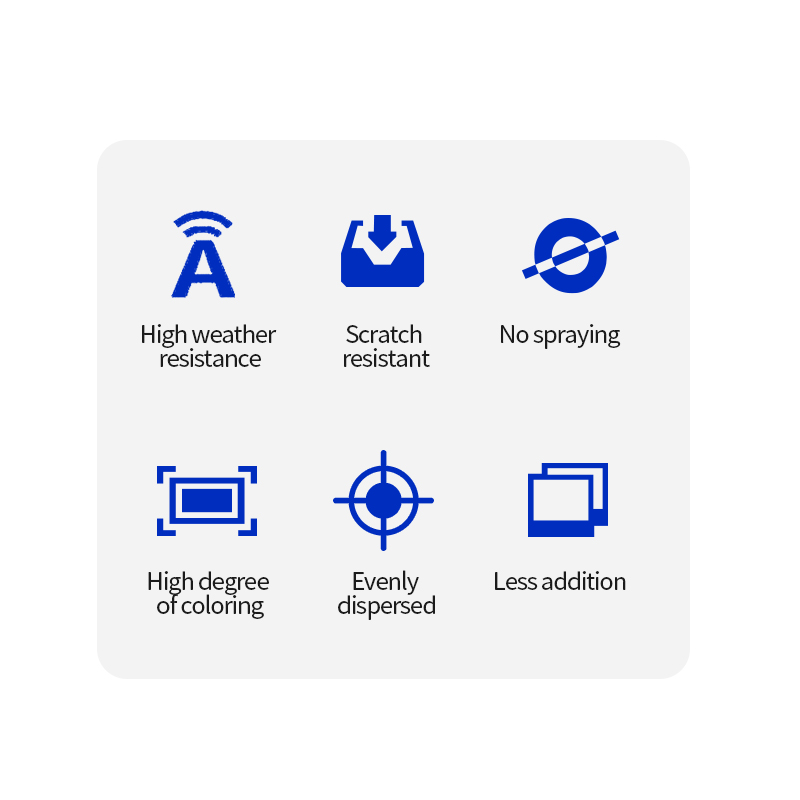 Sichuan Langdi new materials Co., Ltd., a wholly-owned independent subsidiary of Zhejiang Langdi Group Co., Ltd. (Stock Code: 603726), is located in Luojiang Economic Development Zone, Deyang City, Sichuan Province, specializing in the R & D, preparation, sales and service of polymer composites. The company has acquired 55 mu of land, a total construction area of 32000 m2, a registered capital of 35 million yuan and a total investment of 200 million yuan. Now it has more than 30 production lines, with an annual production scale of 100000 tons and an annual output value of 1 billion yuan. The company has more than 100 employees, including more than 30 engineering and senior managers.
The company + branch attaches importance to industry university research project cooperation, has long-term technical cooperation and exchange with Sichuan University, and has a municipal material technology research center
The development and Application Engineering Center has advanced equipment and facilities for material analysis and testing at home and abroad. The company has obtained the national high-tech
It has the ability and strength of product independent innovation, independent research and development, detection, analysis and test materials, and has made a number of achievements
Contact Person:Yijaing Zhu
Email:weixiaoxiao6688@gmail.com
Disclaimer: This article is reproduced from other media. The purpose of reprinting is to convey more information. It does not mean that this website agrees with its views and is responsible for its authenticity, and does not bear any legal responsibility. All resources on this site are collected on the Internet. The purpose of sharing is for everyone's learning and reference only. If there is copyright or intellectual property infringement, please leave us a message.