Mile Interconnected Ecosystem of Industries, Lead the Business of Property Services
01-26 www.ahcar.com
Property services currently are accelerating its penetration into the services of daily life. The characteristics of high viscosity and high-frequency consumption of consumers and the attribute of long-term efficient consumption services successfully make property service a giant market.
Property services is on its rise with giant potential in development and future. Enterprises specialized in property services can build an interacted system of intelligent management based on big data, Internet of Things as well as Internet, helping property services transform from traditional mode of service charge into intelligent management with dimensional services, so as to build a new profit-making mode which integrates the effects of flow, mode and capital and realize the value-added services with much more space to high profits.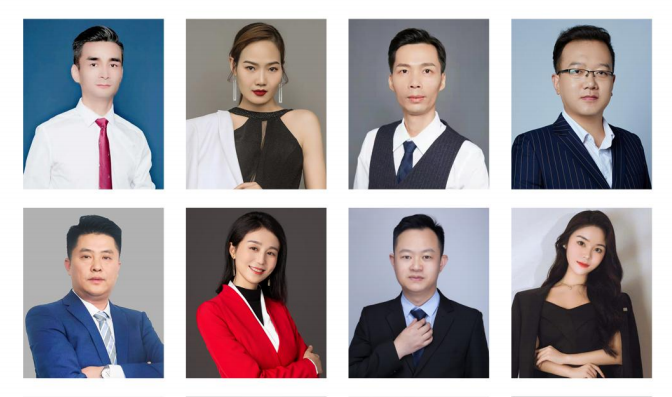 (Photos of Milebaiye Leaders,China)
To respond to the challenges posed by the new era, Milebaiye will build the first interconnected ecosystem of industries, whose core is property services. By taking advantage of Internet and big data, a closed loop of ecosystem naming "one district, one circle, one county" featuring "eco-enabling system of intelligent community plus chained supermarket of property services plus organic products from countryside will be constructed, enabling the transformation and upgradation of traditional enterprises as well as the reconstruction of ecological industry.
The interconnected ecosystem of industries built by Milebaiye will take Mile Property intelligent-connected system as its core and Property supermarket and property services management system as its place to start to provide intelligent management modes for property services under the guidance of business mode of "affiliation of store, operation of regular chain, promotion of online market and value-added service" and accelerate the development of intelligent and high-tech property services.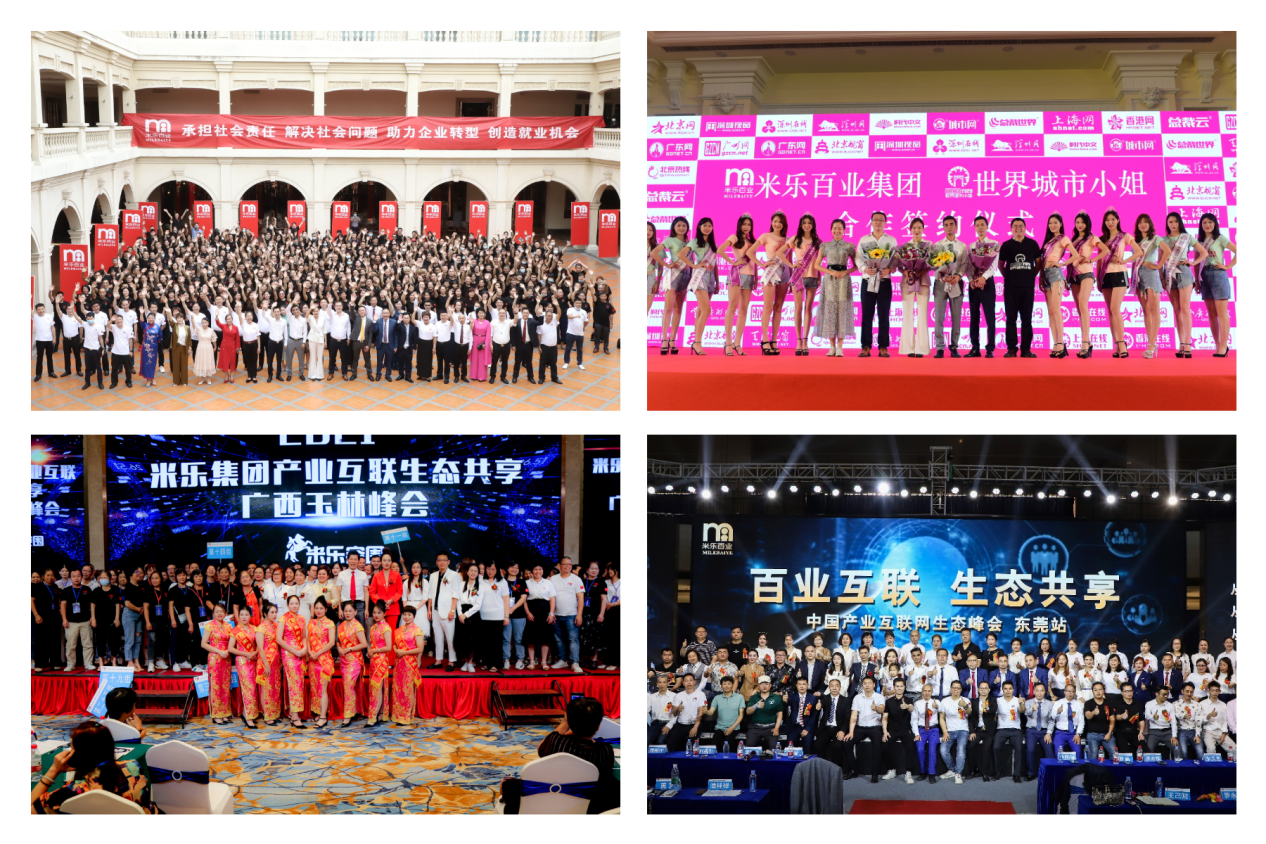 (Photos of Milebaiye Summits,China)
The ecological modal of Milebaiye has realized reversal profit by integrating resources of property services as well as replacing traditional service mode by taking advantage of flow, mode and capital effects. In addition, three systematical software including property intelligent management system, automatic marketing and management system of supermarket as well as order-send system of household management service will effectively enable power, value and intelligence for Milebaiye platforms. Meanwhile, Milebaiye, Mile Agriculture and Mile Property Services will jointly assist the Project and consistently inspire the vitality in digital, networking and intelligent creativity. Specifically, Milebaiye is responsible for providing its system to assist in the operation ad management of included enterprises, while Mile Agriculture will carry out agricultural production and promote agricultural development on the basis of Property supermarket and orders of purchase in advance, and Mile Property Services will provide its service system and cooperate by taking property supermarket as the place to start.
As of the beginning of 2022, Milebaiye has opened 22 operation centers and its platform has over 37,000 registered users, more than 1,034,000 people have been served. And at the beginning of 2022, based on its existing resources, Milebaiye is to expand further by the affiliation of national property services and community supermarket, as well as the implementation of the three-step strategy including the activation of business circle, "one district, one circle, one county" and expansion of flow channels, in order to finally achieve the goal of developing 1,200 supermarkets, 1,200 properties and 12,000 business circle enterprises within the year.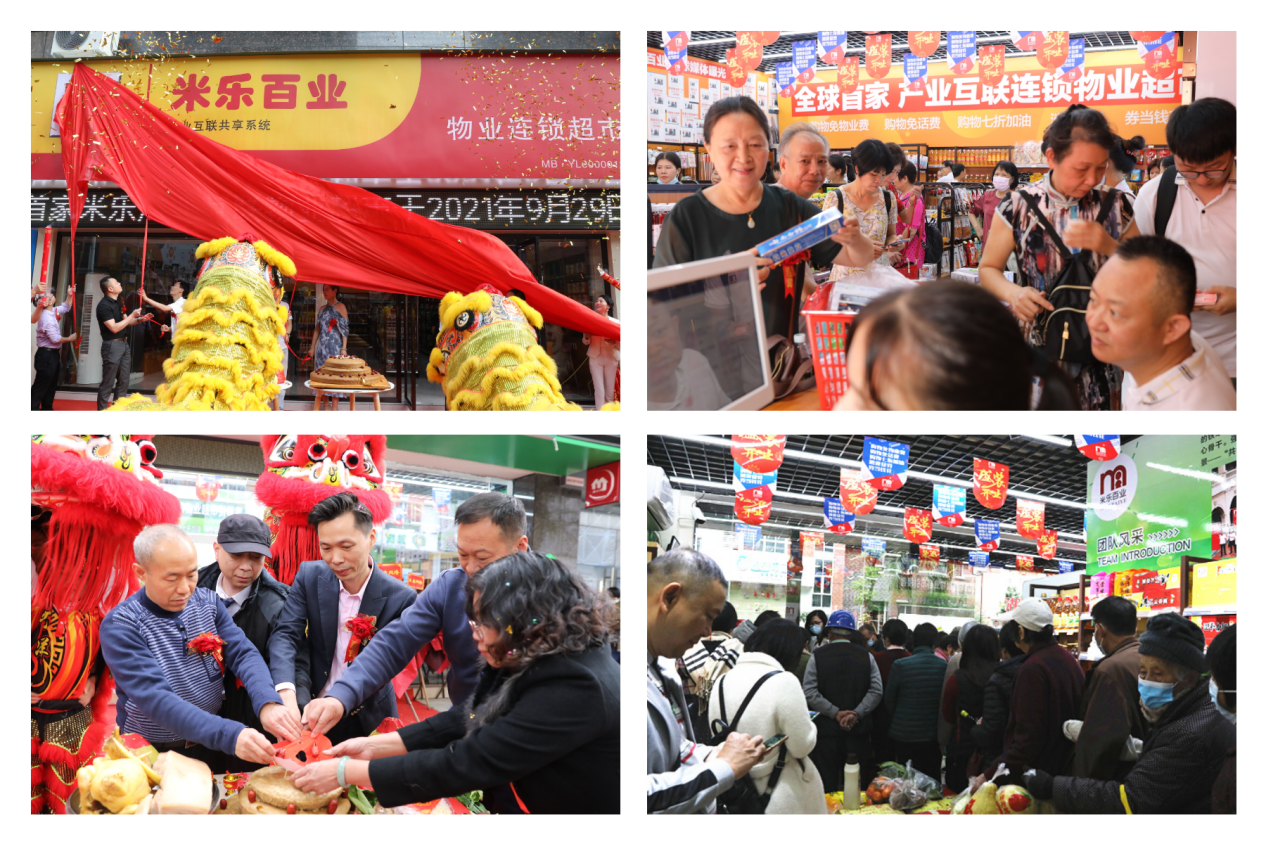 (Photos of crowded customers in supermarkets of Milebaiye,China)
In the era of big data, the business mode, huge potential and broad market of Milebaiye jointly make the value in its interconnected ecosystem of industries continually rise and even catch up in the huge market! Milebaiye will continue to move forward to take on the challenges posed by the coming future, and you definitely can expect its future.
Disclaimer: This article is reproduced from other media. The purpose of reprinting is to convey more information. It does not mean that this website agrees with its views and is responsible for its authenticity, and does not bear any legal responsibility. All resources on this site are collected on the Internet. The purpose of sharing is for everyone's learning and reference only. If there is copyright or intellectual property infringement, please leave us a message.