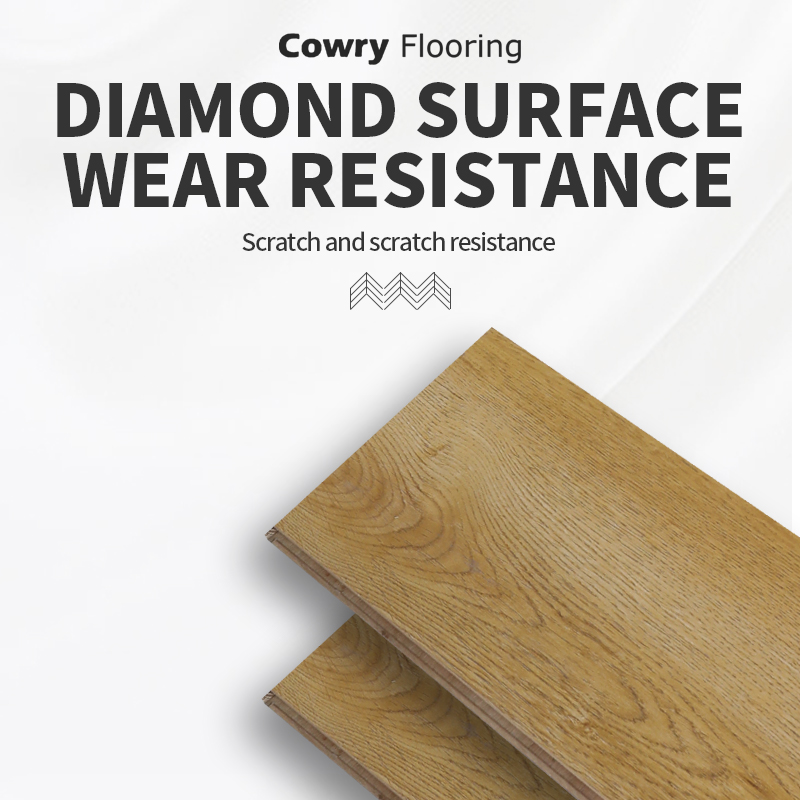 Solid wood floor is the ground decoration material formed by drying and processing natural wood. It is a floor directly processed from solid wood. It has the texture of natural growth of wood. It is a poor conductor of heat. It can play the role of warm in winter and cool in summer. It has the characteristics of comfortable foot feeling and safe use. It is an ideal material for floor decoration such as bedroom, living room and study. The vast majority of varieties of solid wood flooring are made of hard and dense materials, with strong corrosion and moth resistance. In normal use, the service life can be as long as decades or even hundreds of years. Solid wood flooring is made from virgin forest and coated with non-volatile wear-resistant paint. It is green and harmless from material species to paint surface. It is not like ceramic tile radiation or formaldehyde in laminate floor. It is a natural green and harmless ground building material.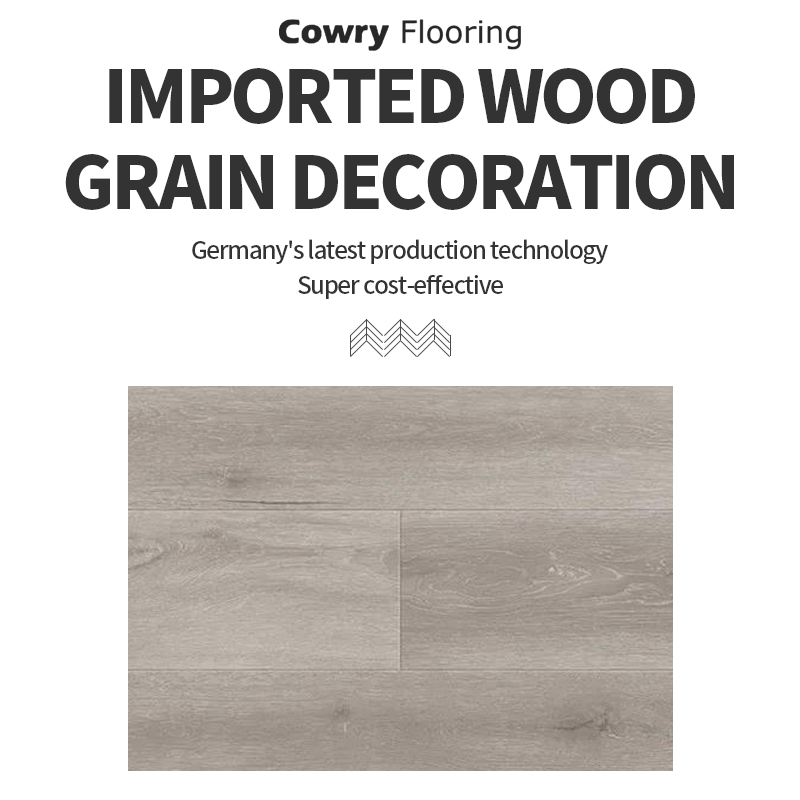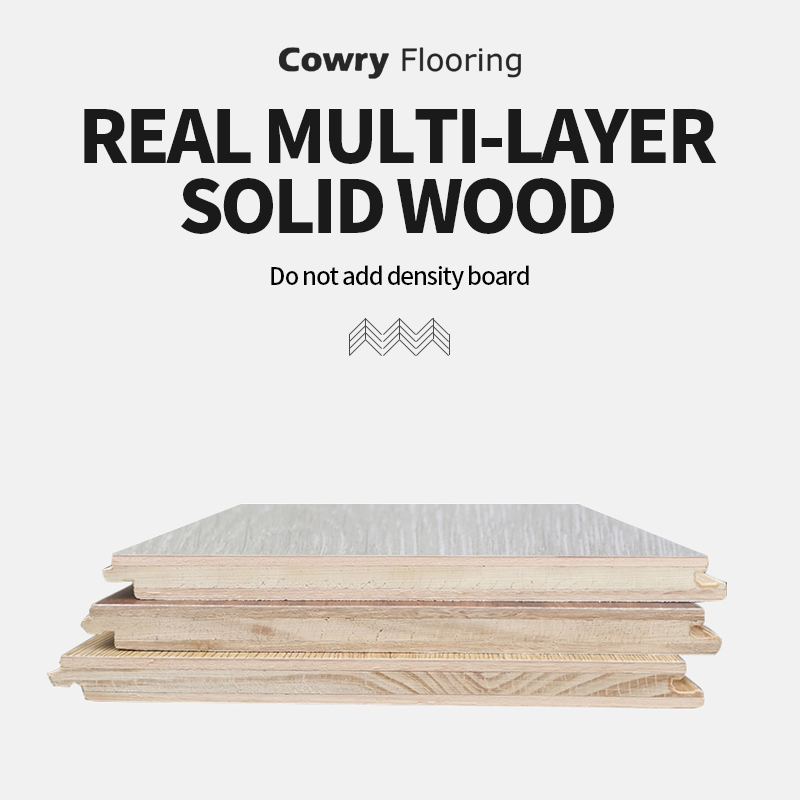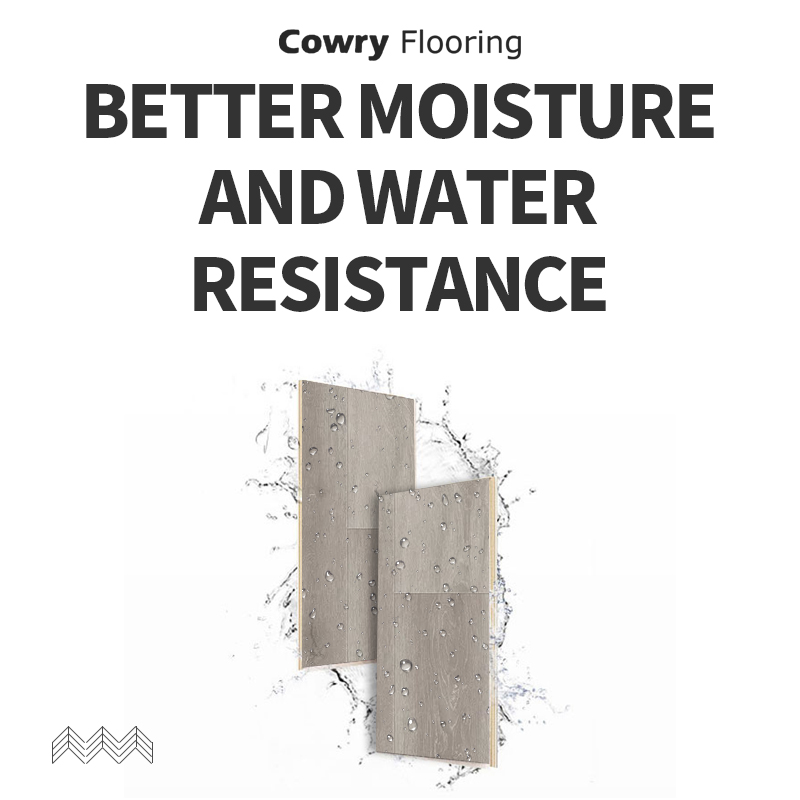 Cowry solid wood series floor has many advantages.Solid wood flooring is made of hard material, meticulous wood fiber structure, low thermal conductivity, and the effect of blocking sound and heat is better than cement, ceramic tile and steel. Therefore, the wooden floor has the functions of sound absorption, sound insulation, reducing sound pressure, shortening residual sound time, and reducing the pollution effect of noise pollution. The wood characteristic of solid wood floor is that the climate is dry and the moisture in the wood is released; In a humid climate, wood absorbs moisture from the air. The wooden floor can adjust the indoor temperature and humidity by absorbing and releasing moisture.The thermal conductivity of wood is small, which has the effect of warm in winter and cool in summer (the thermal insulation effect is very good). In winter, the surface temperature of solid wood floor is 8 ℃ ~ 10 ℃ higher than that of ceramic tile. People walk on the wood floor without cold feeling; In summer, the room temperature of solid wood floor is 2 ℃ ~ 3 ℃ lower than that of the room paved with ceramic tiles.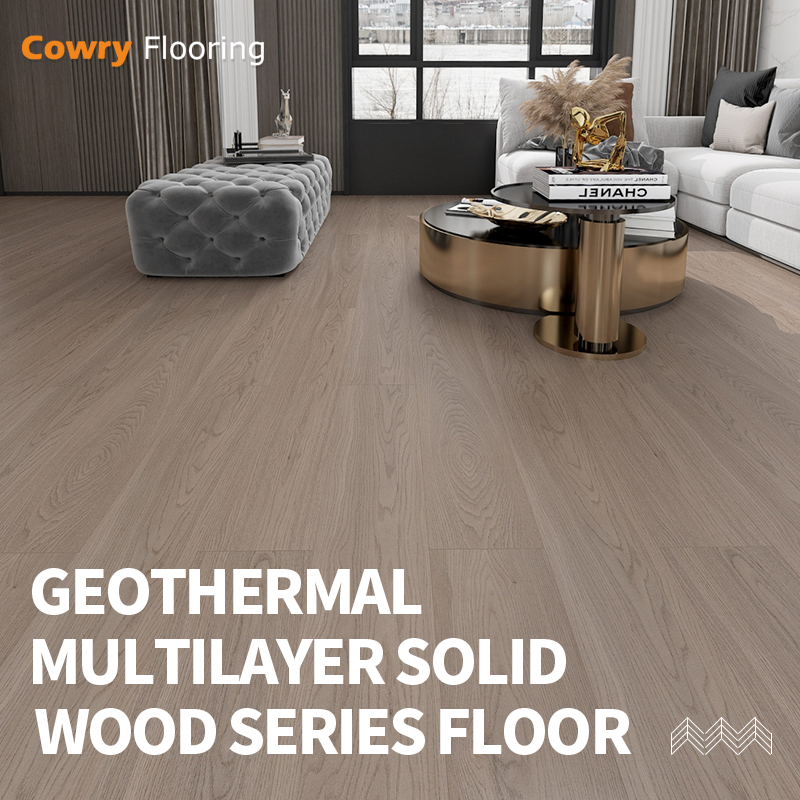 Chengdu Kangwei Wood Industry Co., Ltd. was founded in April 2015 with a factory area of 16000 square meters. The company is a wood industry company integrating production, sales, installation and after-sales. Companies specializing in the production and processing of solid wood composite flooring, laminate flooring, solid wood flooring and other products have a complete and scientific quality management system. The integrity, strength and product quality of Chengdu Kangwei Wood Industry Co., Ltd. have been recognized by the industry. Every floor has passed our strict quality inspection. Our high-quality and attentive service has won the trust and praise of many enterprises and families. With the business philosophy of "quality first, reputation first, management oriented and service-oriented", the company hopes to establish a perfect terminal marketing monopoly network and after-sales service center at home and abroad through our professional level and unremitting efforts. At the same time, it has formed strategic partners with a number of well-known professional building materials supermarkets and decoration enterprises, and has become a flooring brand selected by tens of thousands of consumers.

Contact Person:Wen Jiangang
Email:jackNguyen44335@gmail.com 3185381249@qq.com
Disclaimer: This article is reproduced from other media. The purpose of reprinting is to convey more information. It does not mean that this website agrees with its views and is responsible for its authenticity, and does not bear any legal responsibility. All resources on this site are collected on the Internet. The purpose of sharing is for everyone's learning and reference only. If there is copyright or intellectual property infringement, please leave us a message.